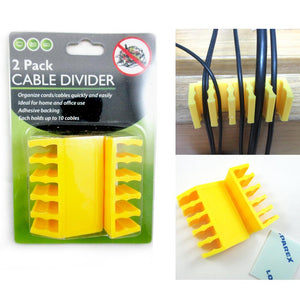 2 Pack Wire Cord Cable Organizer Divider Tidy Holder Drop Clip Line Fixer Adhesive Non Slip

A smart way to identify different cables, simply fixed to wherever you want.
Now you can quickly and easily organize both cords and cables.
This cable divider, with a strong, adhesive backing, is ideal for home and office use.
Can stick to the corner of your desk to separate cables to avoid tangles.
Organize up to 20 cables.
Each cable divider can hold up to 10 cables.